With a tight technical course layout, Apple Valley Speedway is the choice of any enthusiast. The pit areas are well equipped with tie down straps for your canopy and space for all your track side tuning adjustments.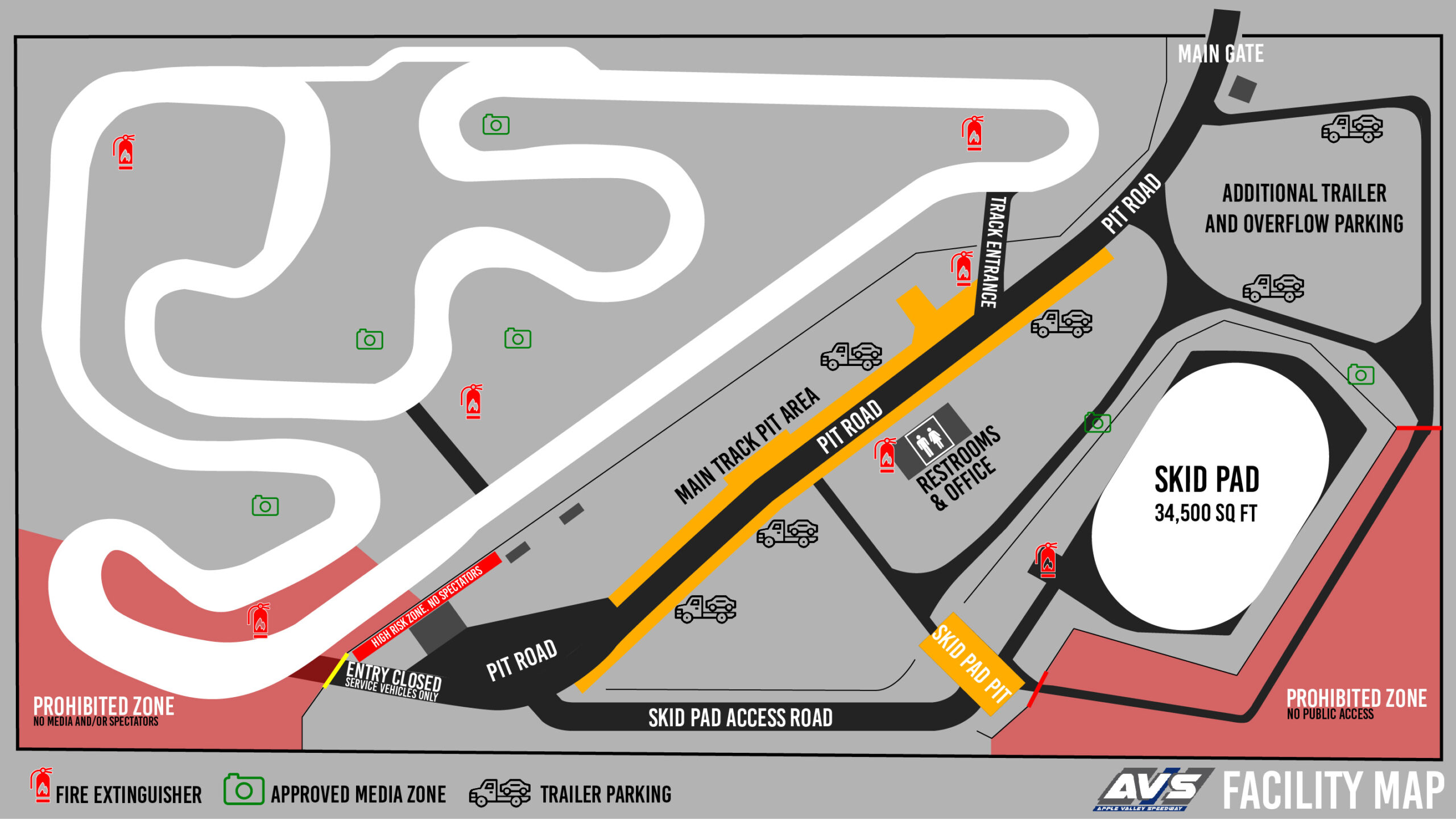 Main Track
Originally made as a Kart track, this .8 mile course became a popular addictive place for full sized cars. With 15 turns packed in this short track, even a season veteran has a hard time keeping a thing on this track!
---
Total track length: .8 mi
Number of turns: 15
SKID PAD
Our newest addition to the track! With the growing popularity of car control, participants can now practice with a full layout and not worry about damaging their cars by going off track or getting pressure from other drivers on the main track.
---
Total area: 34,500 sq/ft